Free "Jesus and the Ark of the Covenant" eChart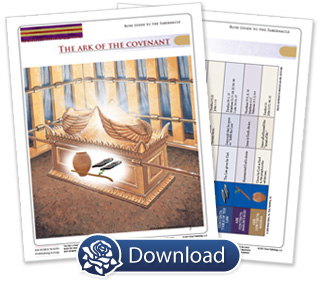 Deepen your understanding of Ark of the Covenant and get a quick overview of how the contents symbolize Jesus in this week's free eChart!
From the ten commandment tablets to the rod of Aaron, there were 3 key components inside the Ark of the Covenant you should know about. Discover how the contents of the Ark points to your relationship with Christ with this week's free eChart. Then dive deeply into how the visible presence of God was manifested in the Tabernacle.
This week's free eChart includes:
4 fill-color charts
Labeled diagram showing the journey of the Ark
Full color illustrations
And much more!
This is just a few pages from the Rose Guide to the Tabernacle and Temple. Get both books for just $39.99!