Free "Names of God" Devotionals for 2021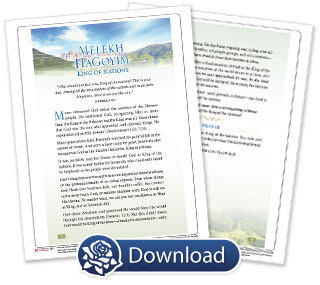 With 2020 drawing to a close, we're already starting to ask ourselves, our congregations, and our communities what we can do to start rebuilding and looking forward. It's clear that we need to approach the new year prayerfully, so what better way to do so than refreshing your devotional time? This week's free eChart is packed with 3 short devotions focusing on key names of God: King Eternal, King of Nations, and The Everlasting God. Whether you use it first thing in the morning, during your lunch break, or right before bed, these devotions will give you deeper insight into who God is and draw you closer to the Lord. Each of your free daily devotions covers:
1 specific name of God (in ancient Hebrew or Greek)
Meaning of the name
Encouraging explanation and inspirational reflection
Related Scripture passages and cross references
Personal question, prayer, and practical application
These are just 3 short devotionals from the 100 Names of God Daily Devotional! Hurry! Last day to get it for just $6.99.