The Complete Jewish Study Bible
Christians and Messianic Jews who are interested in the rich spiritual traditions of their faith will be thrilled with this in-depth study Bible. The Complete Jewish Study Bible pairs the updated text of the Complete Jewish Bible translation with extra study material, to help readers understand and connect with the Jewish roots of the Christian faith.

Thumb-Indexed Versions

The Only English Version of the Bible That is Fully Jewish in Style and Presentation
New Introductions for Each Book of the Bible from a Jewish Perspective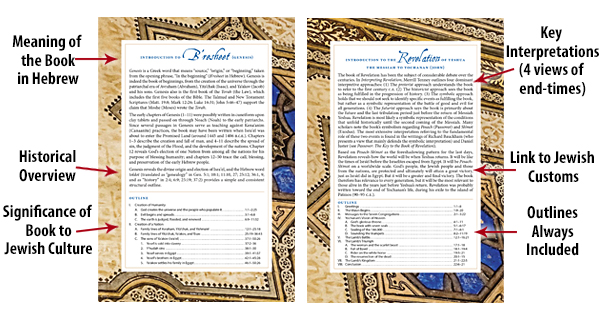 Every study Bible includes introductions, but most come from a non-Jewish perspective. Imagine having introductions that not only cover key information about each book, but reveal key insights from a historically accurate Jewish perspective!
All 66 book introductions include an outline!
Discover incredible insights with this Bible's:
Outlines for each book of the Bible
Footnotes at the bottom of the page
Unique format that follows the Jewish order of the Old Testament books
Enjoy These Key Features
145 Color-Coded Overviews on Key Themes
Over 145 overviews and articles covering everything from the names of God to the Tabernacle, feasts of the Bible, Jewish covenants, and more!
Meaning of Hebrew Keywords
Using a simple system of parentheses, commas, and quotes, this Bible makes it easy to discover the original Hebrew names of key people, places, and concepts. It even includes a pronunciation guide.
Introduction & Study Notes from a Jewish Perspective
For each book of the Bible, it includes introductions from a historically-accurate, Jewish perspective.
It also includes:
Outlines for each book of the Bible
Bottom-of-the-page footnotes
The Jewish order of the Old Testament
Maps, Charts, and More!
Dig even deeper into Scripture with its 8 full-color maps, Hebrew glossaries, indexes, charts, and more!
Features More Than 145 Color-Coded Overviews on Key Themes Throughout the Bible
See key information without having to flip back and forth between the back of your Bible and your current page!From Jewish customs to messianic prophecy, easily follow 12 major themes with color-coded articles integrated throughout.
Plus! You Can Personalize Your Bible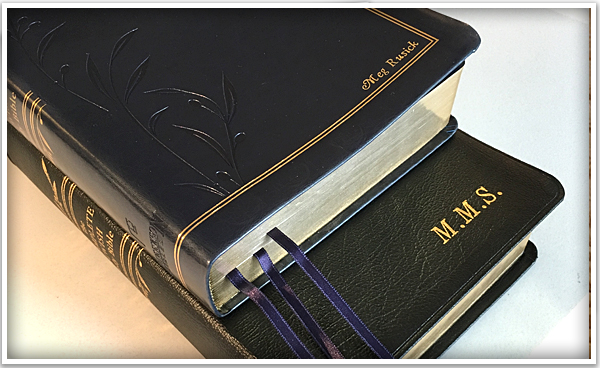 For Yourself! For Your Pastor! For a Friend! For a Family Member! Whether the Bible is for yourself or for a friend, personalize it with a beautiful imprint on the cover!
Give yourself or someone else the timeless gift of a specially imprinted Bible. You can imprint a name, an important date, or a favorite Bible reference!
Both the calfskin leather and flexisoft leather bindings are available to be imprinted in:
Cursive
Capital letters
Regular print
Or with initials!
Connect with the Jewish Roots of Your Christian Faith