Happy Now by Courtney Ellis
Happy Now by Courtney Ellis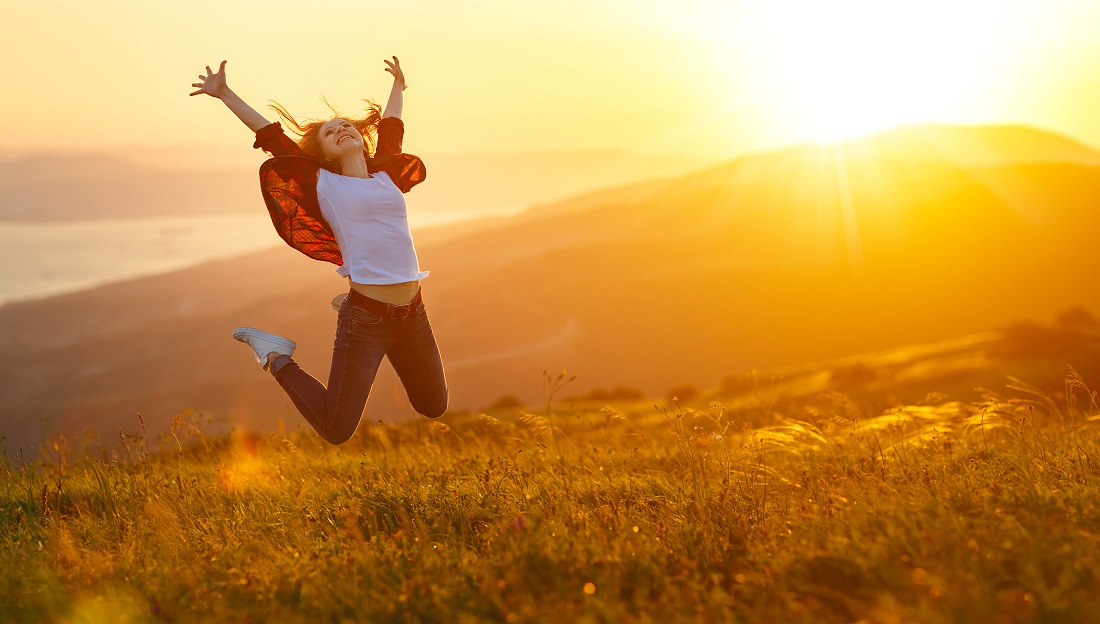 It's time to get serious about playfulness!
When was the last time you felt really, truly happy? If you've ever longed to leave your exhausting days and fretful nights behind, look no further. Courtney recounts a courageous—and often hilarious!—experiment in joy and delight as she awakens to the truth that God doesn't just want us to be holy, but happy, too!
A whimsical storyteller who combines witty humor and engaging research with unfettered honesty, in Happy Now Courtney Ellis is a wise guide on an uplifting journey from sad to spirited. You'll discover there is almost nothing that playfulness cannot make a little bit better, a little bit easier, and a lot more fun. Lift your mood, lighten your load, and renew your spirit with the power of playfulness.
Happy Now: Let Playfulness Lift Your Load and Renew Your Spirit is a rollicking, investigative, and thoughtful invitation to open ourselves to the joy and freedom of play all over again. It is designed to invite readers to let go of their most serious selves, grant them permission to engage in curiosity and wonder of all kinds, and delight in the release of its transformative effects: creativity, innovation, delight, rest, and—above all—a more trusting relationship with Jesus.
Through wry observations, firsthand experience, Scriptural study, and broad research, Ellis addresses questions like: How does God invite us into play? What does it mean that we are created for curiosity? In what ways can wonder help us love our neighbors more fully?
The world can be a serious place. Because of Jesus, Christians don't need to be. Dive deeply into the waters of whimsy, embracing the joy God offers. Sometimes that looks like welcoming holy laughter. Other times it's learning to see mistakes as learning and innovation rather than mess-making. Play brings about transformation and rest and praise. And isn't that just the reason God created us?
Author Bio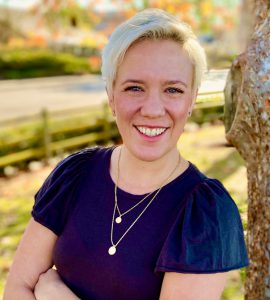 Courtney Ellis's life transformed from serious to seldom-not-smiling through God's gift of playfulness. The author of Uncluttered and Almost Holy Mama, and a graduate of Wheaton College and Princeton Seminary, she can now be found approaching almost everything playfully, from parenting to public speaking to praying (really!).
Courtney resides with her husband, Daryl, and three children in California where they are on a first-name basis with all their local librarians and live by the motto: "So many books, so little time." Visit her at www.courtneybellis.com.
Sampling of Praise for Happy Now
I'm afraid that serious, humorless grown-ups like me won't immediately think they need this book. But they would be wrong. This book breathes fresh air into stale, windowless lives ever committed to hustle and hard work. With warm and witty storytelling, Courtney Ellis lead us into the good news of the kingdom—that it's a playful, joyful place. What a gift her words are, especially for dark and difficult days.
—Jen Pollock Michel, award-winning author of Surprised by Paradox and A Habit Called Faith.
Courtney Ellis offers a rare, timely combination of sound theology, personal transparency, accessible style, and sharp wit. The world needs more writers like Courtney, and readers need more books by her.
—Karen Swallow Prior, author of On Reading Well: Finding the Good Life through Great Books
 This isn't a book to read for mere intellectual satisfaction. It is a book whose principles I plan to further incorporate into my own life and into the life of my family. Let us follow in Courtney's footsteps as she follows in Jesus's footsteps.
—Marlena Graves, author of The Way Up is Down: Becoming Yourself by Forgetting Yourself
Great news: you don't have to abandon your responsible, grown-up self in order to invite playfulness back into your life! Fun, curiosity, and wonder are absolutely essential to our well-being, and Courtney Ellis has written the step-by-step guide to experiencing more of all three, right where you are, every day.
—Melissa Camara Wilkins, author of Permission Granted: Be Who You Were Made to Be and Let Go of the Rest
Jesus said that the way of faith is becoming like a child, and in Happy Now Courtney Ellis shows us how. Through honesty, wisdom, and humor, Ellis invites us to practice the healing, renewing posture of playfulness. Maybe faith actually was always meant to include fun.
—K. J. Ramsey, licensed professional counselor and author of This Too Shall Last: Finding Grace When Suffering Lingers